TO PURCHASE FROM A TRUSTED VERIFIED E BAY POWER SELLER.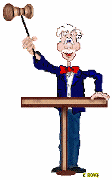 THIS IS A LEGAL AUCTION, I WOULD APPRECIATE IT IF ZERO FEEDBACKS. (EG. PEOPLE WITH NO FEEDBACK)COULD PLEASE EMAIL ME BEFORE YOU BID, JUST TO MAKE SURE YOU ARE A SERIOUS BIDDER. THANK YOU.

FOR SALE IS ONE VINTAGE, STRAT ELECTRIC GUITAR. JUST LIKE THE FENDER 62 RE ISSUE THAT I HAVE MYSELF. PLUS A PRACTICE AMP, GIG BAG, STRAP, STAND PLECTRUM, DVD, TUNER, STRONGS.

NOTE THE SOLID COLOUR, BODY SHAPE, WILKINSON PICKUPS AND TREM ETC. ROSEWOOD BOARD, SPECIAL MACHINE HEADS, NECK GRAIN. ETC. ETC. A VERY FINE EXAMPLE. COMPLETE WITH TREM ARM. I JUST TRIED THIS ONE ALONG WITH SOME OTHERS FROM THE RANGE IN DIFFERENT COLOURS AND THEY ARE ALL FANTASTIC, I CAN NOT TELL THE DIFFERENCE BETWEEN THEM AND MY 62. GREAT SOUND, COLOUR AND BUILD QUALITY.

NORMAL PRICE ABOUT £250.00.

FROM THE VINTAGE WEB SITE
Vintage®Electric It's true to say that the best guitars are built from the inside out, and Vintage enjoys a well-earned reputation for building great guitars. And now, the superb line-up of exciting Vintage electric guitars just got even better. Working with acknowledged guitar industry guru Trevor Wilkinson, Vintage has now introduced a fantastic new line-up of Wilkinson-equipped Vintage electrics and semi-acoustics. Using Trev's excellent range of pickups, tuners and hardware has taken Vintage electrics to the next level. Vintage guitars – great looking, great sounding, great to play – and all at unbelievably competitive prices. Vintage guitars – the best just got even better. Benchmarking; Setting the Standard The Vintage® V6 Series features the new Wilkinson® WVC original specification vibrato featuring authentic bent steel saddles for that classic sparkle and tone, precision machined pivot points for total "return to pitch" accuracy, and a stagger drilled sustain block to prevent string hang-up. A vintage bend, push-in arm completes this definitive vibrato system. Attention to authentic tone continues, with the use of a matched, calibrated set of Wilkinson® Alnico single coil pickups; using a reverse wound, reverse polarity middle pickup for clarity and dynamics and featuring staggered edge, staggered pole pieces for focus and definition. Featuring one volume and two tone controls, the five way lever switch and control circuitry are configured for maximum tone, evenness of response and output for supreme versatility. Comfort contours and radiused edges give the body a familiarity whilst the vintage profile neck and 10" radius 22 fret, overhung fingerboard give an instantly familiar and comfortable feel. Wilkinson® Vintage tuners featuring the patent pending E-Z-LOK™ string lock system, quick and easy to use, with no tools, provides for hugely enhanced tuning stability, with super quick string change times. Staggered string posts, providing the correct break angles across the top nut, ensure accurate tuning, correct string tensions for enhanced feel and aid tuning stability.

READ ABOUT THE BB BLASTER AMPLIFIER.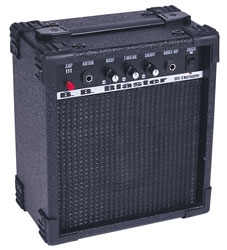 PICTURES ARE NOT TO SCALE
BB10 B.B. Blaster 10W Amplifier – £37.99 10 watt guitar amplifier, designed with your needs in mind. Feature laden, great sounding, able to adapt to all kinds of music, this amplifier really delivers. Whatever style you choose, it's ready! 1.) ZAP – Push this little button to get lots more ZAP and blast. Check it out! 2.) ENTER – This is a standard 1/4" input jack for plugging in your instrument. It is intended for guitars but will accept other instruments as well. 3.) BEEF – Adjust this clockwise to increase the amount of distortion you add to the overdrive signal. Used in the lower ranges of the control, you get a less distorted sound, a "bluesy" tone. As you increase the gain, you add tremendous amounts of distortion to the signal for a harder edged "crunch" tone. 4.) TWEAK – This is an overall tone control. It is a specifically designed control that in the extreme counter-clockwise position, will give a full bodied sound with lots of midrange tones. Increasing this control boosts the bass and treble but reduces the midrange. 5.) ENJOY – The output volume control for the entire amplifier. 6.) SHUT-UP – A 1/4" jack for plugging inheadphones to put the sound in both ears,creating a pseudo-stereo sound. Volume will be determined by the volume control. It will automatically disconnect the internal speaker when plugged in to allow quiet practising. 7.) JUICE – This switch turns the power to the amp on and off

ALSO IN THE AUTION, THE GIG BAG, THE TUNER, THE STRAP, THE LEAD,AND THE PLECTRUM.

( May on very rare occasions, vary slightly from the manufactures pictures, as they sometimes change things without notification.)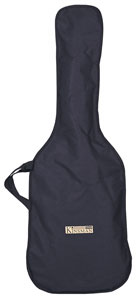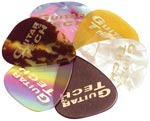 ELECTRIC GUITAR GIG BAG TUNER STRAP LEAD PLECTRUM
PICTURES ARE NOT TO SCALE.
NORMAL RETAIL PRICES ARE.
GUITAR...........................£179.00
AMPLIFIER...................... £37.99
TUNER... ..........................£15.99
LEAD..................................£4.99
STRAP.................................£6.99
PLECTRUM............................50p
GIG BAG..............................£7.99
TOTAL £253.45
YOU GET ALL OF THIS FOR YOUR BEST BID, THE WINNER GETS IT ALL
Shipping and packing,will be £16.50 for shipment on the mainland done by courier. Any off shore shipping has to be done by Royal Mail, I will try to keep the costs the same. I will package items well to avoid damage but it is up to the buyer to pursue any claims for off shore shipping with the post office, proof of postage is always obtained. I will not ship abroad, I will not give out my bank details, I do not conduct ebay business by phone, I do not have collections. Please keep in mind that all guitars travelling around the country in cardboard boxes, as they all do, may inadvertently obtains slight scuffs and marks from packing. Paypal have a rule, VIS. When payments are made using Paypal, then the item has to be shipped to YOUR OFFICIAL PAYPAL ADDRESS, (this is their rule not mine, but I can see the reason for it.) Due to my very high email input (over 1000 a day) and the fraudulent activities of some ebay members when they get your email address :-
* PRIORITY IS GIVEN TO ANSWERING BIDDERS EMAILS.*

FINE PRINT


ALL SHIPPING COSTS ARE THE BUYERS RESPONSIBILITY AND ARE NOT REFUNDABLE OR REIMBURSABLE.

No claims for damage are considered on uninsured items, or items that are not signed for as damaged. This item is sold AS IS. I believe it to be as described, but the possibility exists that I may unintentionally overlook something. Please do not try to hold me to an impossible standard. I do my best to describe all items as accurately as possible and to be fair with everyone, but I am nobodies fool and will not be conned, give partial refunds, end auctions early, or be blackmailed with feedback.

BID WITH CONFIDENCE,CLICK THIS TO SEE MY FEEDBACK

SOME OF THE MANY LETTERS FROM EBAY CUSTOMERS,THANK YOU ALL, IT MAKES UP FOR THE NIT PICKING MINORITY.

Item: NEW 6 SRING 4 BOLT ELECTRIC GUITAR NECK, STRAT PROJECT (260082450869)
This message was sent after the listing closed. gavster23guitar is the winner.
-------------------------------------------------------
Hi just a note to say thanks for the superb neck, I thought I was chancing it getting a cheap no name neck but once I got it fitted to my old strat copy it plays like a top of the range brand new instrument, I am totally amazed at how much difference it's made. Thanks a lot ! Best wishes,Gavster

Item: NEW ELECTRO ACOUSTIC ELECTRIC VINTAGE JUMBO GUITAR (260081786467) This message was sent after the listing closed. bluedogjohn101 is the winner.
-------------------------------------------------------
Hi Tom I just wanted to thank you for the guitar, I'm highly delighted with it. A real bargain and as described. It arrived this morning and thanks to your solid packaging, there was not the slightest chance of courier damage. Thanks again and kind regards John.

Item: VINTAGE ELECTRIC GUITAR STRAT,AMP, BAG,TUNER,DVD,LEAD. (250014024203) This message was sent after the listing closed. chunkydude46 is the winner.
-------------------------------------------------------
Hi Tom, I've left feedback for you, But I just wanted to say a huge thanks for the guitar and amp AND accessories, and also the very fast delivery, I'm well excited by the Vintage Strat and amp, what a great sound, I'm going to sell my Aria superstrat now and will keep checking your site, cheers, Andy Lye
-------------------------------------------------------
Re: 7396495293 SIX PROJECT ACOUSTIC ELECTRO ELECTRIC GUITAR PARTS.
-------------------------------------------------------
Tom, Just a quick note to say thank you for such a speedy service. The guitars arrived this morning They were in great condition and I am very happy with the goods. I have given them to my son who is heavily into guitars. He has picked one for himself and reckons he will have no problem shifting the others at a price that will pay for his and still give him a good profit. Thanks once again for a great product. Cheers, Mark
-------------------------------------------------------
Item: ENCORE LES PAUL ROCK ELECTRIC GUITAR ,HUMBUCKERS,99p (7352162294) This message was sent after the listing closed. nick004471 is the winner.
---------------------------------------
hello there, just got my guitar this morning, and it was a long day waiting to go home so i could play it, i love it, its beautiful what an instrument, it sounds superb, had so much fun tuning it in but now its done theres no stopping me, thanks again for a fantastic guitar, all the best nick.
---------------------------------------
Hello Tom Guitar arrived this morning. Thanks so much for a quick hassle free transaction. As for the guitar . . . I am knocked out. Unbeatable finish and quality for the price. Still in tune on arrival, action is just how I like it. I am in love already! Best regards Robert
---------------------------------------
hi tom, I picked up my guitar today from DHL office (missed my delivery) absolutely georgeous, oh my I was so excited. One huge box it was like christmas. Thanks for your reasuring emails on my 1st time purchase on ebay that it was on its way.(had my eye on this for a while and had to have it. Im so proud owning such a beautiful instrument, and georgeous case makes it all the more special now I have to learn how to make all the sounds and music the instrument is capable of. such awsome sounds come from just tinkling with it. fantastic. So glad I won it. although I paid, I still feel like I won it!.....Thanks again You have to have the best to achieve the best Is my philosophy. learning is going to be a great pleasure.WOW.
---------------------------------------
Hello! Just wanted to say thank you so much for my lovely guitar! Thanks for ensuring it been packaged so well, and thanks for the quick delivery! Really happy with the guitar and amp, both perfect! Also thanks for the superb gig bag! This is one very satified customer! Thanks, Andrew
---------------------------------------
CLICK HERE TO SEE OTHER EMAILS SENT BY MY CUSTOMERS.
Please read my conditions HERE I will not deviate from them



WHY PURCHASE FROM "toms19" ?
There are cases of ebay fraud happening nowadays, try to deal only with extremely reputable sellers like,"toms19". Our feedback record (over 99%) and powerseller status will assure you that you are dealing with one of the most reputable and trustworthy sellers on ebay. (Believe me you can not please all of the people all of the time, but we do try.) You can be sure that when you receive your item from "toms19", it will be shipped quickly, and will be packed safely! How many times have you had to wait WEEKS on end for your item to arrive, only to find it packed shabbily, and unsafe? At "toms19"we try to ship the same or following day that a payment is received, and always keep customers up-to-date with information. We also have a lot of experienced shipping staff. We try to handle all questions and inquiries from bidders as quickly as possible, and will do our best to make your ebay experience with "toms19" the BEST YOU EVER HAD. Thank you to all of our customers, who have helped to make us one of the top sellers on ebay!

I HAVE NO FACILITIES FOR COLLECTIONS
I WILL NOT BREAK EBAY RULES, SO PLEASE DO NOT ASK.

I ALWAYS SHIP VERY QUICKLY, NEXT DAY IF AT ALL POSSIBLE. IF YOU PAY BY POSTAL ORDER, YOU MAY DEDUCT 5 PER CENT FROM THE TOTAL.

I ALWAYS SHIP VERY QUICKLY, NEXT DAY IF AT ALL POSSIBLE.

PLEASE GIVE THE PICTURES TIME TO LOAD THEY ARE WORTH IT.